Inquire about our RF/Analog/Digital Design Services
Full Service Designs, Competitive Rates, Quick Turn-Around
No job too small
---
"SEQ-QSK High Speed T/R Sequencer"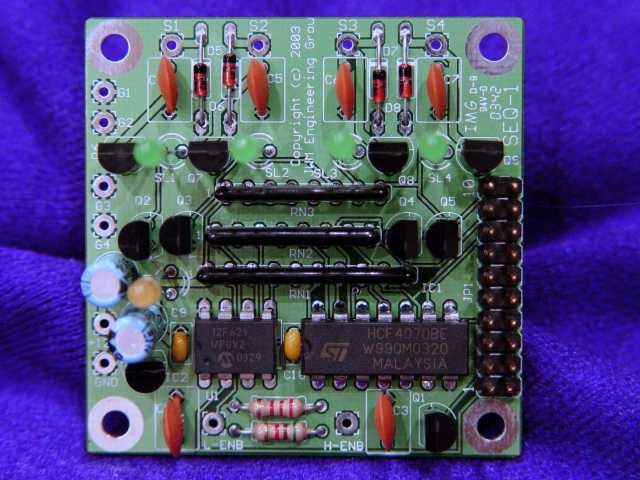 Nov 23, 2010 - JWM Engineering Group announces the SEQ-QSK High Speed Microprocessor Controlled T/R Sequencer unit. Developed to provide VOX and CW break-in capability for most any Transceiver and Amplifier combination, old or new. Sequence step delay times are programmable by the user using on-board jumpers, even while in circuit, to match just about any relay or solid state switching requirements. Delay times are programmable from 32 milliseconds per step to 1 millisecond pre step in 1 millisecond increments. The Polarity of any sequenced output can be inverted if necessary by on-board jumper selection.
Additional information is available here.


---
Site Map
Read our Privacy Statement
JWM Engineering only accepts PayPal payments
Powered by Aplus.Net Web Hosting